How understanding
psychology can help your
small business thrive.


I'm Kara Lambert, and I'm an insightful, honest small business consultant helping service-based businesses gain a clear understanding of the people who grow their business using psychology.
How I consult with small business owners
Do you or your business feel stuck or stalled because you or your staff are drowning in fear & Imposter Syndrome?
Need to understand & use what drives people to increase your business success & grow your business online or face-to-face?
Want to educate your audience on the psychology of what drives business success & the psychology of social media?
A bit more about me
From years of management, consulting & study I've discovered one underlying business truth:
We are trying to get someone to do something we need so that we can succeed.
To get results... you need action
To get action... you need to understand what drives the PERSON taking the action.
Regardless of if that's online or on the shop floor, our behaviour is based in our psychology - what drives us to do what we do.
I use my signature model to discover, define, & uncover what drives you, your business, staff, & clients, and embed them in your business, processes, policies, & marketing; so that you can drive more of the action you need to succeed.
Mark appreciated the generosity
---
Kara is warm, friendly and very generous with the information that she shares. She is incredibly switched on and extremely knowledgeable! I wouldn't hesitate for a second to recommend Kara. Every interaction has been a positive interaction.
Mark Havas
The Tech Untangler
Totally unexpected and life changing
---
My intention was to bounce around a few ideas.
Never could I have imagined the direction Kara Lambert would take me. We completely stripped back my thought process and put some actionable targets in place. My mind is buzzing with what I need to do and Kara has been amazing helping with business strategy and personal development.
Today I have already actioned some life changing decisions.
I recommend you seriously start to consider reaching out. I'm so glad I did.
---
Accountability. She keeps you on track and kicks ass if you don't. I needed that extra push in the right direction.
Too many challenges and there will always be more. I am confident that Kara can and will help with them all.
I had paid soooooo much money for business coaching years ago resulting in uneducated non business owners dictating their point on wasting more money in theories that didn't work or I couldn't afford to even begin doing what they taught. I paid a heap for SEO to 3-4 different companies promising the world and each time was the same answer "SEO is a long game" yes it is but seeing no results in Australia not overseas was frustrating as. PPC was the same with a lot of money spent with minimal results or if any seemed to be attracting tyre kickers.
Kara is awesome and actually cares about your business and its results but at the same time understands life pressures and hurdles in day to day life which is great!
---
Straight to the point with no bullshit. She tells it how it is and I like that as it's not wasting my time. Kara has helped me with:
Approaching new clients in different ways
PPC Seo etc
Nice, friendly but firm
Kara taught me how to gain consistently high organic Facebook Reach
---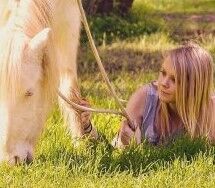 Thanks to Kara my Facebook Page Reach is on the up to the point now that it's consistently 4x my liker numbers.
Eleanor Bird
Auldana Park