How To Increase Engagement On Social Media By Using Proven Psychology Hacks
When you understand what drives your ideal client you'll be able to reach more of them, engage more of them, & sell to more of them.
Sign up below to get started: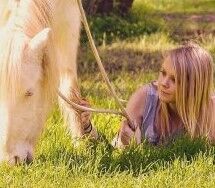 Eleanor Bird
Auldana Park
Kara taught me how to gain consistently high organic Facebook Reach
Thanks to Kara my Facebook Page Reach is on the up to the point now that it's consistently 4x my liker numbers.
Kara is my de-mystifier of Social Media
Kara is the nectar I've been searching for the psychology that explains why I do what I do! The de-mystifier of Social Media!
It made sense
Hi Kara
I just wanted to drop you a line and say I enjoyed your workshop during the RWA virtual conference.
It made a lot of sense to me.
The power of people
Knowing very little about psychology or social media or marketing, Kara's workshop was incredibly eye-opening and I'll definitely have to watch it again to get down EVERYTHING.
The most important thing I took away is that you're engaging with people, not amorphous buyers of your product. I think this is something that's easy for authors to forget when there's the pressure of 'I have to sell this book!'
Irena found real understanding underpinned with psychology
Having an experienced sounding board. The idea of a client's buying cycle stayed with me.
I needed to understand whether Facebook ads were for me. We had a conversation and she shared her own journey and related it to mine. I could then see what would or wouldn't work for my situation.
Endlessly searching and not doing. You can endlessly sit online and 'learn' but in the end you just have to have a go and then iterate.
She's easy to talk to and has a broad skill set - meaning its her knowledge of human psychology that is key. I love that she's real and not 'salesy'.
Enjoyed learning about social media for the first time
Being an older gal, I was not expecting to enjoy your presentation as much as I did. But, it was fantastic. Thank you.
We got a lot out of the session
Hi Kara,
Thank you so much for your Psychology Hacks for Social Media session at conference. We had some great feedback from attendees and I know I got a lot from the session myself. I'm currently reviewing my social media strategy so the session came at the perfect time.
Valuable information on planning and posting engaging social media
Great session with Kara Lambert for Romance Writers Australia virtual conference. A session I will watch over and over again, for sure!
I realised what the best times to engage on social media. I'm doing that part wrong. LOL. But I also need to plan and schedule more. I'm far too ad-hoc.
Cassandra Stoodley
Business Owner
Understanding what motivates our audience was key to getting the results
So many lightbulb moments! Understanding the 'why' is so important and Kara helped me to do that. The psychology behind everything is so important and this is something I will continue to learn about.
Kara showed me how to engage my audience with FaceBook posts and how to link personal to work.
My 'work' posts on FaceBook just weren't receiving the responses I wanted but once Kara taught me how to understand what my fans needed and were interested in things started to change.
Understanding the FaceBook algorithm and how you can make it work for you.
I learnt how to understand my audience and post things that interest them.
I learnt how to understand my audience and post things that interest them.
I think i just didn't understand the whole marketing thing. I used to post things that were relevant to my business, but Kara taught me to think outside the box. Customers don't want to be bombarded with business info, they want to relate to you first, then they might be interested in what you are trying to sell.
Yes i have tried other social media services, but i didn't get no where need the reach i am getting with Kara.
Kara is smart, she knows what, when, how to post to get a huge reach, over 5000 is normal for her. I must admit i didn't really believe that was possible on our initial meeting, but after seeing the results for myself i am convinced this chick knows what she is talking about, hehe.
Copyright 2020 by Kara Lambert. Privacy Policy.