How To Increase Engagement On Social Media By Using Proven Psychology Hacks
When you understand what drives your ideal client you'll be able to reach more of them, engage more of them, & sell to more of them.
Sign up below to get started:
what you get
Here's what you'll learn in
How to Increase your Engagement Using Psychology!
Learn how to interact with your customers in a way that gets results.
Learn how to listen and find out what they really want, and what they really need from your business.
Know what your clients want to hear
Understand what you're selling and what it is that your clients want and need to hear from you so they'll buy.
Know what to say when you sell
Selling can feel sleazy unless you honestly and effectively describe what you're selling then you feel less salesy and more like an ally.
Know how to turn customers into fans
One good customer = at least 7 others they know. If you treat them well they become your own sales force of raving fans.
About Kara Lambert
I'm not your average business coach or consultant. I put people first because that's what I'm passionate about and that's why I have a degree in Psychology.
It's this training that has me asking the questions you don't want me to ask but deep down you know you need answered.
While this might seem scary, my clients love my supportive & kind nature while they profit from my knowledgeable and insightful approach to achieving their & their business' goals.
Enjoyed learning about social media for the first time
Being an older gal, I was not expecting to enjoy your presentation as much as I did. But, it was fantastic. Thank you.
I knew nothing. Had no structure nor no plan. I wrote a book and Kara in her wisdom took my passion and created a structured platform via Social media.
I feel navigating social media platforms challenging. Kara created the page and shared her business wisdom to get me in and going.
Where does one go for support where they can feel valued and supported. A little hand holding along the way has helped gain confidence in proceeding creating a business from the outset.
Hand holding, structure, guidance and being available. Kara provides support on many levels.
We got a lot out of the session
Hi Kara,
Thank you so much for your Psychology Hacks for Social Media session at conference. We had some great feedback from attendees and I know I got a lot from the session myself. I'm currently reviewing my social media strategy so the session came at the perfect time.
I learnt how to understand my audience and post things that interest them.
I learnt how to understand my audience and post things that interest them.
I think i just didn't understand the whole marketing thing. I used to post things that were relevant to my business, but Kara taught me to think outside the box. Customers don't want to be bombarded with business info, they want to relate to you first, then they might be interested in what you are trying to sell.
Yes i have tried other social media services, but i didn't get no where need the reach i am getting with Kara.
Kara is smart, she knows what, when, how to post to get a huge reach, over 5000 is normal for her. I must admit i didn't really believe that was possible on our initial meeting, but after seeing the results for myself i am convinced this chick knows what she is talking about, hehe.
Amazed with Kara's ability to generate leads from her posts
Started work with Kara a week ago and I'm amazed how her knowledge can help with the Facebook posts!
My posts on Facebook have increased incredibly the likes and quote request after I started work with Kara.
I tried few other copywriters in the past and can't compare the quality of the work with Kara.
Today, one of my posts had 95 comments, 30 likes and about 50 quote requests! Thank you Kara for your hard work with me! I can't thank you enough! I LOVE your work!
She got me organised! We set the goals, worked out when I needed to do weekly/daily to get me there. They were specific, not wishy washy.
Kara was very knowledgeable and held my hand through a "troll" incident. She was the first person I went to to seek advice. Kara has also been extremely generous in her time and information when it comes to social media, trends, how things work, best times to post. I love that is comes from a psychological point of view.
I started with no idea! Kara has filled my world with ambition, dreams and goals.
So very generous with her knowledge and time.
The power of people
Knowing very little about psychology or social media or marketing, Kara's workshop was incredibly eye-opening and I'll definitely have to watch it again to get down EVERYTHING.
The most important thing I took away is that you're engaging with people, not amorphous buyers of your product. I think this is something that's easy for authors to forget when there's the pressure of 'I have to sell this book!'
Cassandra Stoodley
Business Owner
Understanding what motivates our audience was key to getting the results
So many lightbulb moments! Understanding the 'why' is so important and Kara helped me to do that. The psychology behind everything is so important and this is something I will continue to learn about.
Kara showed me how to engage my audience with FaceBook posts and how to link personal to work.
My 'work' posts on FaceBook just weren't receiving the responses I wanted but once Kara taught me how to understand what my fans needed and were interested in things started to change.
Understanding the FaceBook algorithm and how you can make it work for you.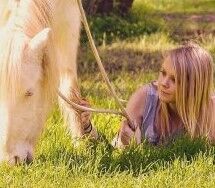 Eleanor Bird
Auldana Park
Kara taught me how to gain consistently high organic Facebook Reach
Thanks to Kara my Facebook Page Reach is on the up to the point now that it's consistently 4x my liker numbers.
Kara is my de-mystifier of Social Media
Kara is the nectar I've been searching for the psychology that explains why I do what I do! The de-mystifier of Social Media!
Get Started on engaging your customers now!
Copyright 2021 by Kara Lambert. Privacy Policy.