1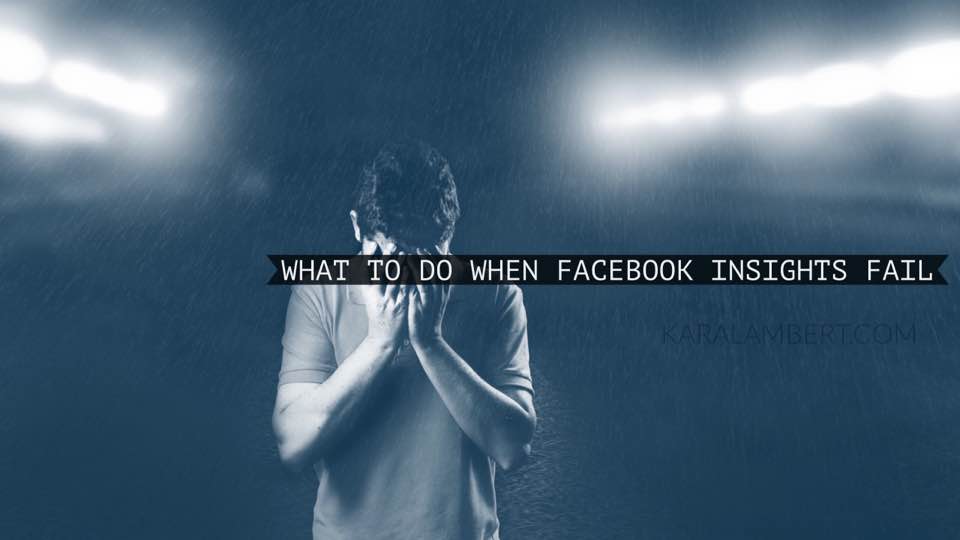 Facebook insights fail
Anyone else seen this on their Facebook Insights?
"Known Issue
There is a discrepancy in the engagement and reach metrics for all Page Posts and Boosted Posts between 5/30 and 6/30. We are working to resolve the issue as soon as possible."
I hope they increase and/or discover the posts since June 30 are also affected.
What are the implications of the #facebookfail?
Decreased reach means that fewer customers see your business in their Newsfeed. But don't panic just yet. Your reach only affects your page for two weeks after the post is made.
What do you need to do?
If you don't know what your fans like, then look through your posts and see where you have great engagement. Now plan, plan, plan.
Keep an eye on the Write to Right Facebook page for updates on the Facebook fix, but in the meantime draft some posts, build some collages, and take some new photos.
Here are some great tips for your Facebook posts:
Make your posts less than 40 characters
Ask questions
Use Canva, picmonkey or ipiccy to build great graphics
Keep it positive (read more on our recent article)
Respond to comments, and
Keep it in line with your business' online image/tone.
Comment below and let us know your favourite Facebook hints and how you fare the insights bungle.