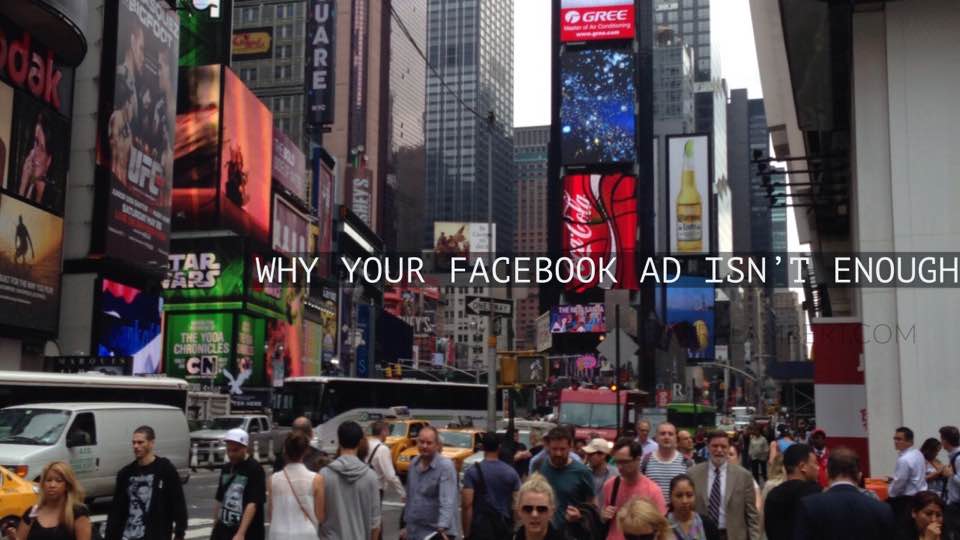 Why just running Facebook Ads or Boosted posts isn't enough
There's a belief out there in Facebook Page Land that paying for ads is enough for your business & Facebook Business Page because it puts your business in front of your audience and that's all that matters. Well, I'd like to give a little insight into why this isn't necessarily the best policy for your business.
Facebook Algorithm  & your Facebook Page
This one is for those of you out there who like to boost posts. If you've ever wondered why one boost will work one time and then not another – read on.
Facebook Boosted Posts work on boosting it to the chosen Audience. The key term here is 'boost'. Unlike an Ad, it's not going out cold – Facebook will Boost it dependant on the popularity of the post and your Page. Here's how it works.
If you Boost a post based on a suggestion by Facebook, it has looked at the existing or predicted popularity of the post and they have decided that your chosen audience would like to see that sort of post. So they will help you to get it seen, by boosting it out to a wider audience. Consider it like a sling shot, you've pulled it back so far with the comments, likes, & shares on the post before you boosted and Facebook says that it can get you that little bit further and they help you draw the slingshot back further so the post takes off and goes a longer distance.
If you boost a post because that's the information you want to send to a wider audience then the Facebook Algorithm will look at how popular your other posts are and decide if the audience it will send it to will like it. Think of it as being back in school and waiting to be chosen on a sports team; the less popular you were the less likely you were to be chosen early on.
The Facebook Page Checkout
Ever stalked a business on Facebook? Seen them elsewhere and checked them out? Googled them and checked them out? Had a friend recommend them and checked them out? Seen their ad and checked them out? You're not alone. 61% of Australians read between 1-5 reviews before they purchase and 52% of Australians who have researched online go on to purchase.
The thing you need to consider about Facebook Ads and Boosted Posts is that the intention is to go out to people who may not know your business exists. I don't know about you but I generally do some background digging on a business before I buy from them. And I do that digging on Facebook.
So, there is a good chance that the people seeing your Facebook Ad will in turn go to your Facebook Page to read some reviews, look at the type of information you post, learn a bit about your business; generally try to work out if you're the type of business they'd want to do business with.
So what happens when they look at your page and the last review is from 2 years ago, you haven't posted in the last 3 months or you don't post regularly? What impression does that give someone? And before you say 'that you're busy', while this might be the case does it make them feel that you have time for them if you don't have 5 minutes to show them what you're up to?
No to your Facebook Ad offer
So they said 'no' to your Facebook Ad, just remember that that isn't a 'NEVER'. Running a Facebook Ad is just increasing your chances of a particular product or service being seen by a particular person at that particular time. What happens if they didn't want that 'thing' in your ad, does that mean you've failed? What if they aren't in a position to purchase from you at that time, do you run the ad forever?
The benefit of running a Facebook Page with relevant, engaging, and varying content is that your customers can see that and it gives you opportunities to educate them through your offers and about you and your business. There is a double benefit to this, you educate the person who saw your initial ad but didn't want to buy then, and you have information for the person checking out your page the next time you run an ad.
Now before you run for the hills screaming that you don't have enough time to post everyday on Facebook, you don't have to. In fact, you could post every other week and still achieve these outcomes. You just need to be consistent. If you'd like to know more about what to post, then you can download these 6 keys to posting on Facebook, and I will teach you the what, when etc on running a vibrant and engaging Facebook Page.